These books are available in Closed Reserve -
ask at the Library Loans Desk :
Plant Biology Science Projects
Call Number: CR 680.78 HER
ISBN: 9780471049838
Publication Date: 1995
1000 things you should know about plants
Call Number: CR 580 FAR
ISBN: 9781842368190
Publication Date: 2000
Eyewitness Plant
Call Number: CR 580 BUR
ISBN: 9780405345484
Publication Date: 2011
Science Encyclopedia
Call Number: CR 503 USB
ISBN: 074603833X
Publication Date: 2004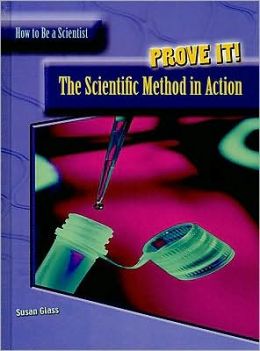 Prove it: the scientific method in action
Call Number: CR 507.2 GLA
ISBN: 9780431906782
Publication Date: 2007
Variables in plant growth experiments
This short video explains the terms
Variables, Constants and Control
in relation to a plant growth experiment.
Please note: this video does not have sound attached.
Radish seeds sprouting ( time lapse photography )
Time lapse sequence shot using Pentax K110D and Harbortronics DigiSnap 2100 set to take a frame each 14 minutes 24 seconds. The time lapse spans 9 days. Two 90 watt compact floresecent lights where used for both the camera shooting light and the grow lights. The lights were set on a timer for 18 hours on and 6 off (for the health of the plants).
Science Teacher Librarian
You can find sample project ideas and/or background information for your project below:
Variables for Beginners
It is important for an experiment to be a fair test. You conduct a fair test by making sure that you change one factor at a time while keeping all other conditions the same.
For example, let's imagine that we want to measure which is the fastest toy car to coast down a sloping ramp. If we gently release the first car, but give the second car a push start, did we do a fair test of which car was fastest? No! We gave the second car an unfair advantage by pushing it to start. That's not a fair test! The only thing that should change between the two tests is the car; we should start them down the ramp in exactly the same way.
Let's pretend we're doing an experiment to see if fertilizer makes a plant grow to be larger than a plant that doesn't receive fertilizer. We put seeds of the same kind in three pots with fertilizer and rich soil. But, we run out of soil so we put the seeds without fertilizer in three pots filled with sand. We put all six pots in the same location and water each one with the same amount of water every other day. The plants with soil and fertilizer grow to be much larger than the ones grown in sand without fertilizer. Is that a fair test of whether fertilizer makes a plant grow to be larger? No! We changed two things (type of soil and fertilizer) so we have no idea whether the plants with fertilizer grew to be larger because of the fertilizer or whether the other plants were stunted by being grown in sand. It wasn't a fair test! All of the plants should have been in the same kind of soil.
Conducting a fair test is one of the most important ingredients of doing good, scientifically valuable experiments. To insure that your experiment is a fair test, you must change only one factor at a time while keeping all other conditions the same.
Scientists call the changing factors in an experiment variables.
http://www.sciencebuddies.org/science-fair-projects/project_experiment_fair_test.shtml